Search found 490 matches
by NotAMog

Fri Nov 21, 2008 9:17 pm
Forum: TRAIL RUN PLANNING
Topic: Big Bear Pinzgauer Run 11/23
Replies: 3
Views: 1746
Some Southern California Pinzgauer owners are getting together for a run in Big Bear on Sunday (11/23). We will be meeting at 10:00AM in the Big Bear Discover Center parking lot. Anyone from the group is welcome to tag along if you want to watch some of these vehicles in action. There should be a mi...
by NotAMog

Mon Nov 17, 2008 10:27 pm
Replies: 3
Views: 2856
I hope that "the star attraction" was meant to be a pun!
by NotAMog

Thu Nov 13, 2008 12:39 pm
Forum: 2008 Mojave Preserve Run
Replies: 81
Views: 28310
If the logistics/legalities of doing a Mojave Road trip for Winterfest becomes too much of a problem there is always Death Valley.
by NotAMog

Wed Nov 12, 2008 8:36 pm
Forum: 2008 Mojave Preserve Run
Topic: Mojave Winterfest Dates Poll
Replies: 14
Views: 7617
I had voted for MLKJ weekend but due unavoidable work commitments I don't expect to be able to take any leave until as late as January 20th.

I change my vote the last weekend of January or sometime in February.
by NotAMog

Mon Nov 10, 2008 10:21 pm
Forum: OFF-TOPIC DISCUSSIONS
Topic: Veterans Day
Replies: 6
Views: 6393
Ditto on the wishes to our Veterans.
I'm kind of partial to this picture for Veterans Day!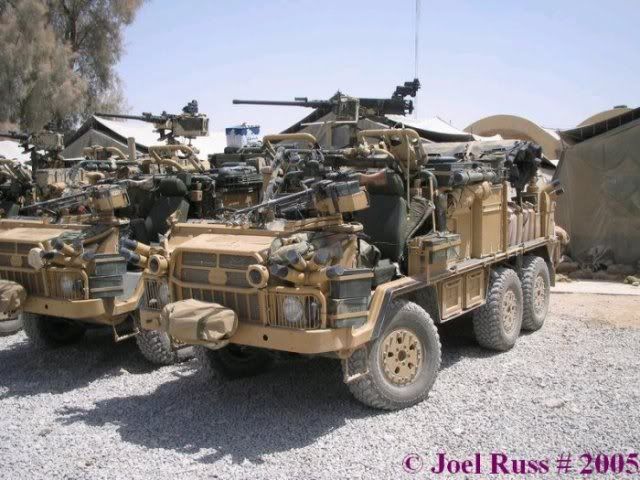 A pair of late model British Pinzgauers in Iraq.
by NotAMog

Thu Nov 06, 2008 8:12 pm
Replies: 3
Views: 4399
All, Here is a list of web sites on U.S. and European military vehicles which were mentioned on the November 6th 2008 OAUSA weekly net. I hope that anyone with an interest in surplus military vehicles finds these sites useful. U.S. Military Vehicle Information http://www.olive-drab.com http://www.st...
by NotAMog

Wed Nov 05, 2008 7:45 pm
Topic: 2008 SEMA
Replies: 12
Views: 9304
I imagine that the offerings of new Pinzgauer specific accessories was a little thin this year
by NotAMog

Mon Oct 06, 2008 9:53 pm
Forum: TRAIL RUN REPORTS
Topic: Mogfest Pictures
Replies: 7
Views: 6153
For anyone who is interested here are some serious off road adventure vehicles that were at the Calico Mogfest last weekend - http://i233.photobucket.com/albums/ee178/bbtehachapi/PA040097.jpg A Unimog 404 hard cab off road motorhome with kayaks and a dirt bike. I'm not sure how they get the dirt bik...
by NotAMog

Wed Sep 24, 2008 8:00 pm
Topic: Calico Mogfest Oct 3-5
Replies: 3
Views: 2203
I thought I'd post a plug for the Calico Mogfest coming up October 3-5 at Calico Ghost Town. This is the big event in Southern California for anyone interested in Unimogs, Pinzgauers, Haflingers, VW Syncros, or any other European, mostly ex-military, off road vehicles. Watching these vehicles run th...