I want to thank Muddy Girl for leading the ride. It was a nice relax run with a little hike up Wing Rock at Fish Creek to throw into the mix. I will try to put some video up later.
08 FJ Cruiser
IC-92AD - KI6TOO
---
So was Mo driving too fast for anyone to get pics or what???
"OLLIE"
(K6JYB)
APRS
K6JYB ("BugEater")
K6JYB-7 (VX-8R)
http://www.facebook.com/FJOllie
"Some people live an entire lifetime and wonder if they have ever made a difference in the world, the Marines don't have that problem."
-Ronald Reagan
CHECK OUT THE OUTDOOR ADVENTURE USA AMATEUR RADIO NET:
Every Thursday night at 7:30pm PST
Repeater
146.385+ PL: 146.2 Keller Peak (Echolink Equipped)
---
Posts: 7
Joined: Tue Sep 30, 2008 2:54 pm
We got plenty of pics of Mo driving fast
, I just haven't had a chance to sort them out, some time today.
Ross
---
Posts: 7
Joined: Tue Sep 30, 2008 2:54 pm
Well my co-pilot (socalWJ Aka: John) and I were running late and couldn't find the group meeting spot at christmas circle. We ran into Wilson and Christine and eventually saw Mo driving around the circle and followed her to where everyone was airing down and getting ready to head out. First stop was Font's point and lucky for us it was a perfectly clear day and you could see for miles. All these pics are mash up of ones taken by John and Myself, mostly John since I was driving.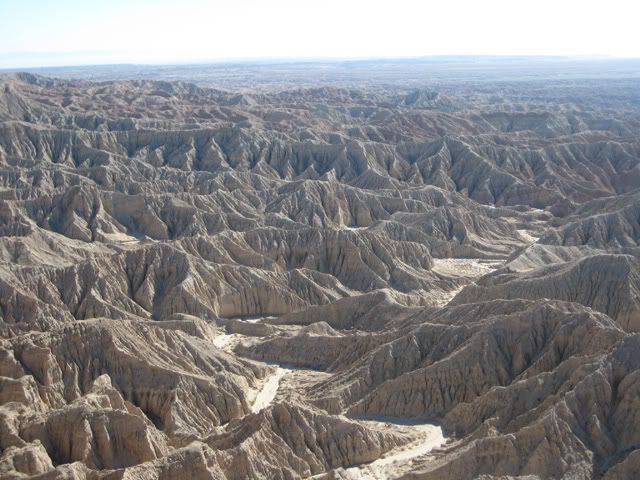 After hanging out and taking pictures for a while Mo took us down into a series of washes, I can't remember the names off hand. I think it was short wash to Palo verde east with another wash somwhere before we hit the asphalt again. I was riding middle of the pack, it pretty much looked like this the whole way.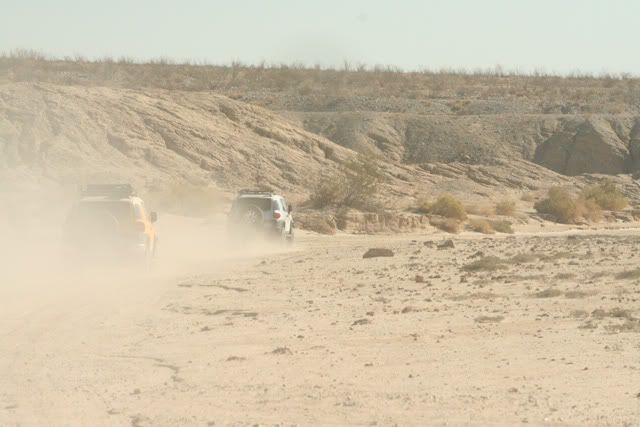 We then hit the asphalt for a short stretch before taking a right back into the dirt. However, a map folding error had us bouncing down the wrong road for a few miles. We stopped, took some pics and our fearless leader figured out that the map was split, at believe it or not, split mountain, and we should have been on the other side of the map
.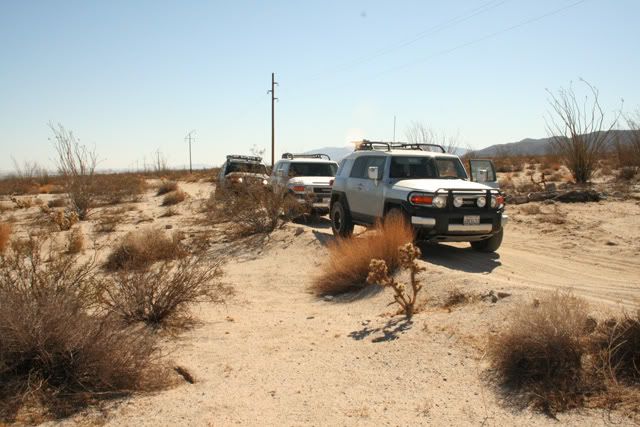 We got turned around and heading in the right direction. The wrong turn was no problem, this was the maiden voyage offroad for both myself and the Cruiser, I was having blast and didn't really care were we went.
Last edited by
freshspecbluegt
on Sat Nov 01, 2008 6:25 pm, edited 2 times in total.
---
Posts: 7
Joined: Tue Sep 30, 2008 2:54 pm
After getting turned around we headed up the road and into fish creek.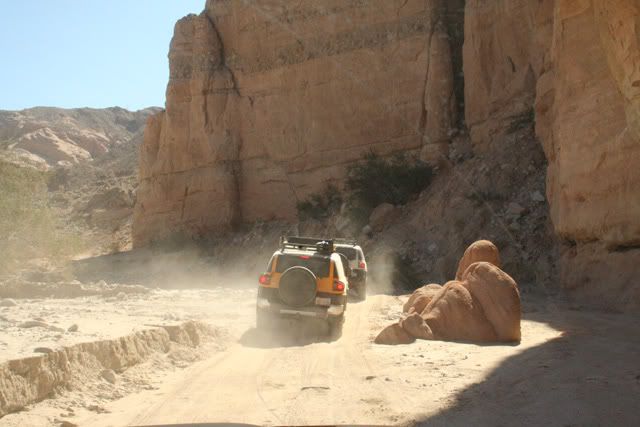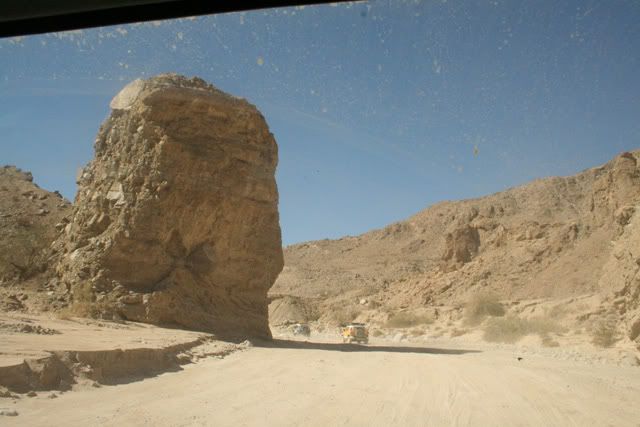 Then we found the trailhead for the wind caves and took a little hike to check them out.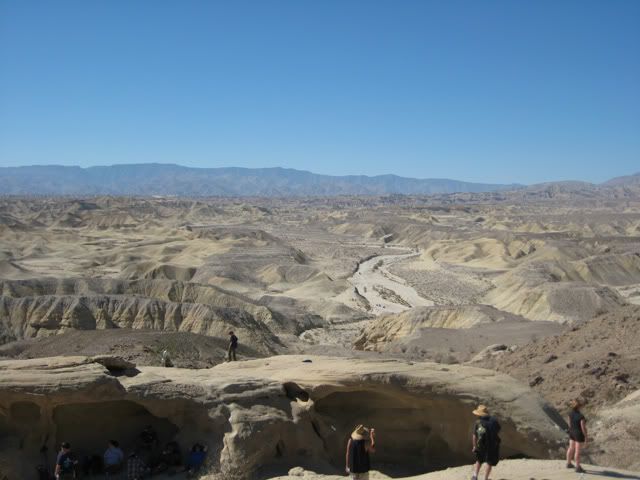 There were some other hikers out there and some kids that were really, really, really into geocaching.
Heading back down the trail, this had to have been one of the most barren trails I've been on
Back down to the trucks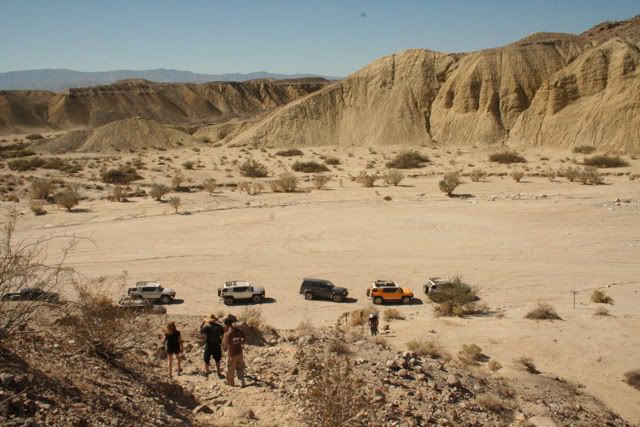 We were about to head out when a dust devil came through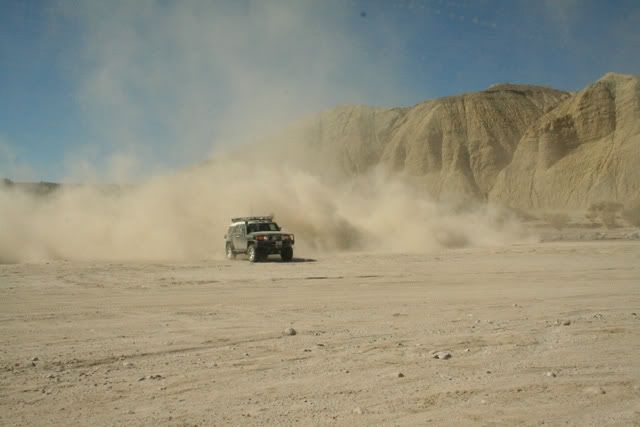 We headed out down fish creek and briefly ran into another borregofest group eating lunch. I should have stopped to chat with That'salexus (AKA: 619TOY on 'MUD right?) about his drawer system since I am going to start my build on my own and I thought his design was exceptional. Oh well next time.
We headed out to the OHV park and watched Joey breeze up blow sand hill. The MX guys were left wondering why they were flying up and down the hill without air conditioning after he made it look so easy.
At the top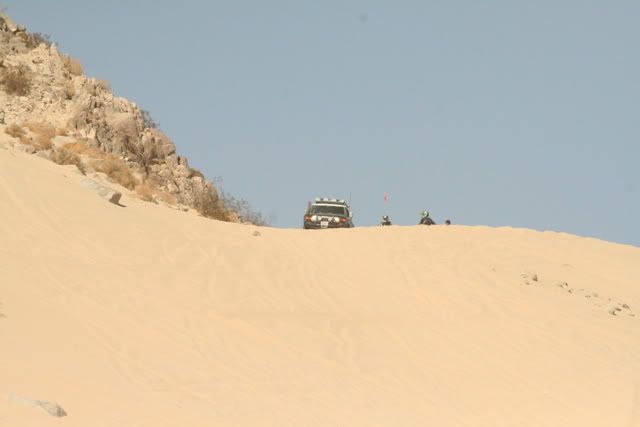 and coming down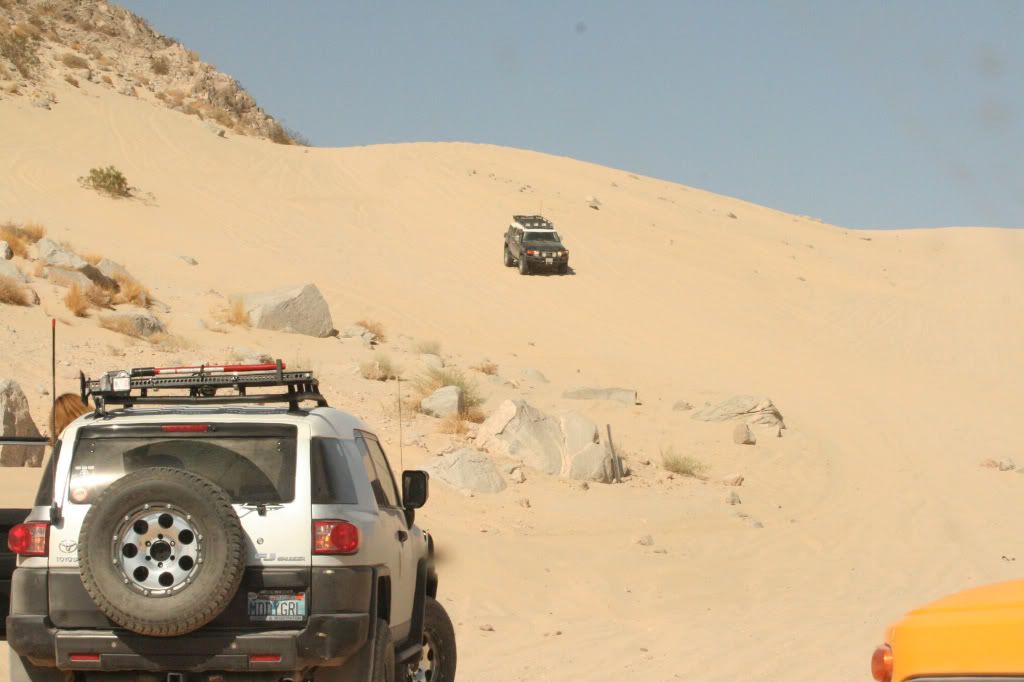 That was the end of the road and the end of the day for John and I, we had to jam back to S.D. but had a great day. Thanks OAUSA and escpecially Mo for a great day. It was my first time playing out in the dirt and even though it was pretty tame I can't wait to get back out there again. See you at the next fest.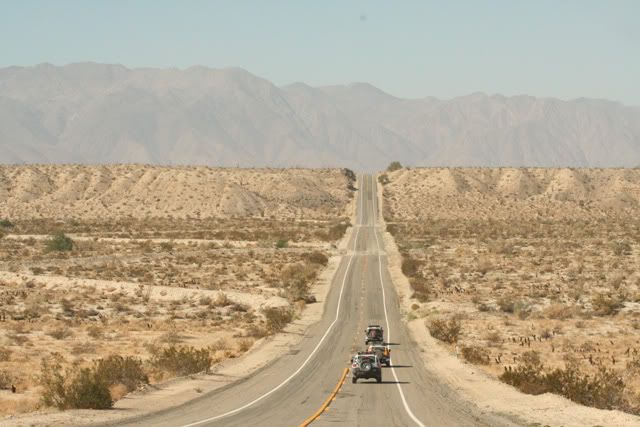 ---
Great pics and thanks for sharing them. I'm glad you had a good time your first time out.
"OLLIE"
(K6JYB)
APRS
K6JYB ("BugEater")
K6JYB-7 (VX-8R)
http://www.facebook.com/FJOllie
"Some people live an entire lifetime and wonder if they have ever made a difference in the world, the Marines don't have that problem."
-Ronald Reagan
CHECK OUT THE OUTDOOR ADVENTURE USA AMATEUR RADIO NET:
Every Thursday night at 7:30pm PST
Repeater
146.385+ PL: 146.2 Keller Peak (Echolink Equipped)
---
Who is online
Users browsing this forum: No registered users and 1 guest