Trail: Willow Creek & Dishpan Springs
Lead:
BorregoWrangler
Tail Gunner:
TBD
Comms Designee:
Difficulty:
Difficult
Meeting Time:
9:30AM
Meeting Place:
Big Bear Discovery Center ~ Adventure Outpost: 40971 North Shore Drive (Highway 38), Fawnskin, CA 92333
Departure Time:
10:00AM
CB Channel:
23
2M Simplex:
147.570
2M Repeater:
147.330+ (PL: 131.8)
Roster:
1. BorregoWrangler
2. salad_man
3.
4.
5.
6.
7.
8.
9.
10.
11.
12.
TRAIL DESCRIPTION:
This route passes through dense forest and open meadows along one of the main routes through a popular OHV area in San Bernardino National Forest. The more difficult parts consist of weathered trails with severe holes, ruts, and off-camber sections. Good wheel articulation will be an advantage. Vehicles with less flexible suspensions will find themselves lifting wheels on occasion. These sections are rated blue and black diamond. The first part of the route travels through some scenery burned over by the Willow Creek Fire in 1999. Recovery is slow and many parts of the landscape are still blackened and bare.
Dishpan Springs, the last black-rated section of this route, is extremely rocky and boulder-strewn and is recommended for vehicles with additional lift, lockers, and good tires. Crossing Deep Creek is no longer an issue since the forest service built a concrete bridge over it. A Forest Adventure Pass is required if you stop to recreate.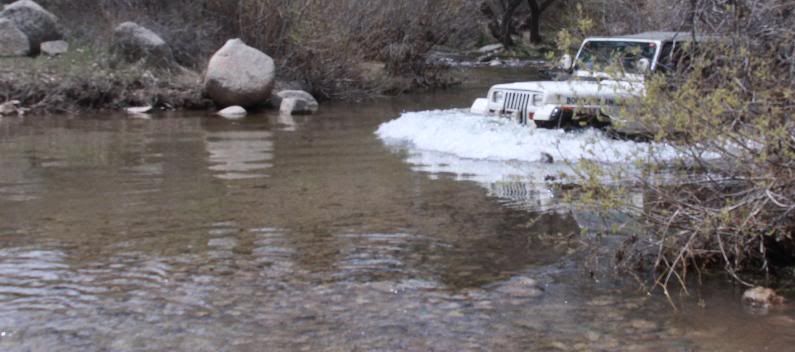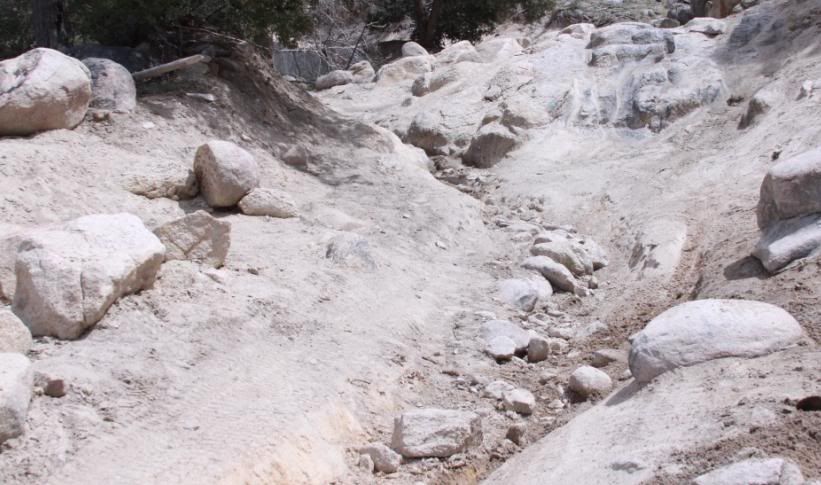 LOGISTICS:
This 13.7 mile route should take 4 to 5 hours to complete, depending on size of group and vehicle capability, with additional time to and from camp. The starting point will be from Highway 173, 9 miles north of Lake Arrowhead and will end at 3N16 just south of Crab Flats Campground.
Route Overview
From 1N02 & Hwy. 38 (

the road that takes you into camp

) to meeting location:
Driving directions to Big Bear Discovery Center ~ Adventure Outpost
20.2 miles - 32 min.
Head east on CA-38 E toward Margaret Bundy Scott Rd. 14.6 mi
Turn left at E Big Bear Blvd 1.4 mi
Turn right at Greenway Dr 0.6 mi
Turn left at W North Shore Dr 1.2 mi
Continue onto CA-38 E/N Shore Dr 2.4 m
Destination will be on the right