Mud Hills Wash to Elephant Knees | ABDSP
Posted: Fri Jan 09, 2015 7:26 pm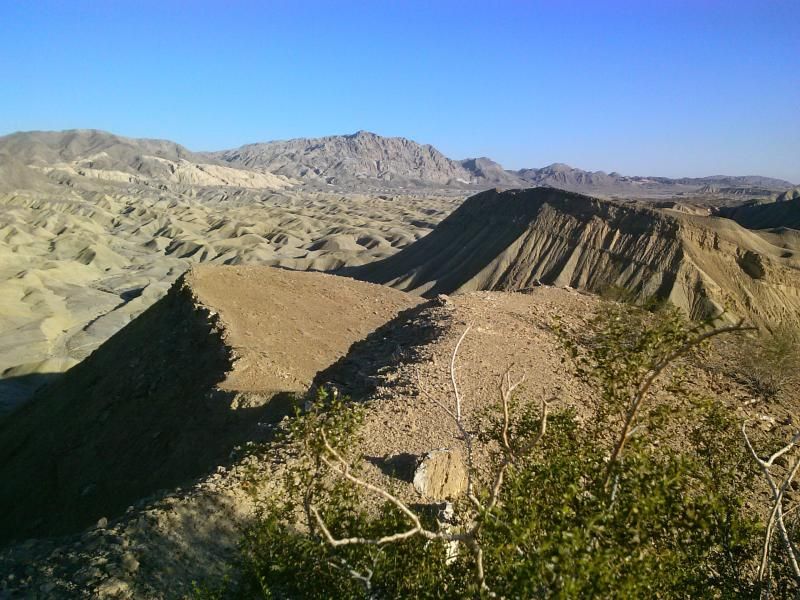 "This is the desert at its lowest, hottest, and- to the unappreciative eye- most unfriendly. To those who know it well, however, it is a fascinating labyrinth of rugged canyons, twisted arroyos, and mud hills, containing not only some of nature's best examples of earth sculpture, but also a complete sequence of animal fossils. In truth, it's not unfriendly at all. Even the weather is beautiful- at least from late fall into early spring."
- Jerry Schad, Afoot & Afield In San Diego County
On New Year's day, 2015, I was able to get out of town for hike through Mud Hills Wash, which would be hike #2 of my 52 Hike Challenge. This five-mile route, in the desolate Carrizo Badlands of Anza-Borrego Desert State Park takes you through the magical mud hills on the edge of the badlands and up to the top of the Elephant Knees mesa where you can see the vastness and density of the area's oyster shell reefs.
On my way through Split Mountain I make a quick stop at the dramatic thumbprint-shaped Anticline- ancient sea floor sedimentary layers that were pushed and buckled by an earthquake eons ago.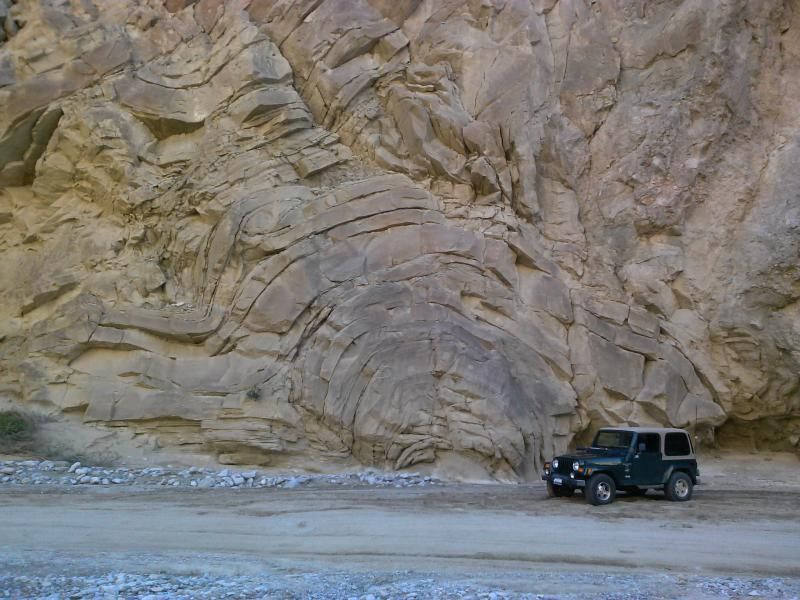 Walking into the maze-like badlands you may see such things as glass-like gypsum crystals, loose shells, indications of recent flooding and lots of fragile plant life. Keep in mind that no collecting of fossils is allowed in the state park.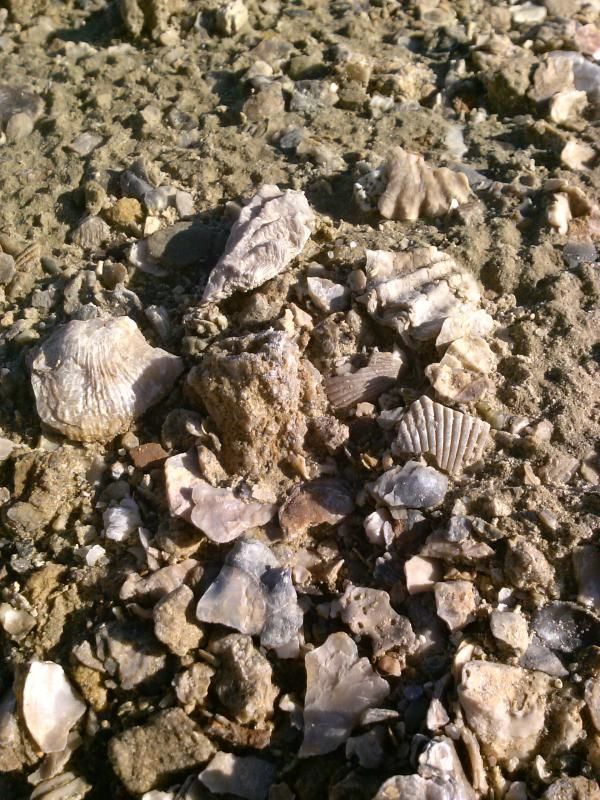 Climbing to the top of Elephand Knees mesa. These massive blocks are part of a 12 to 15 foot thick Oyster Shell reef embedded within the butte, left behind when it was still a part of the Gulf of California. Although the climb was very steep at times, it provided good traction, but its also razor-sharp, so I had to pick my way carefully.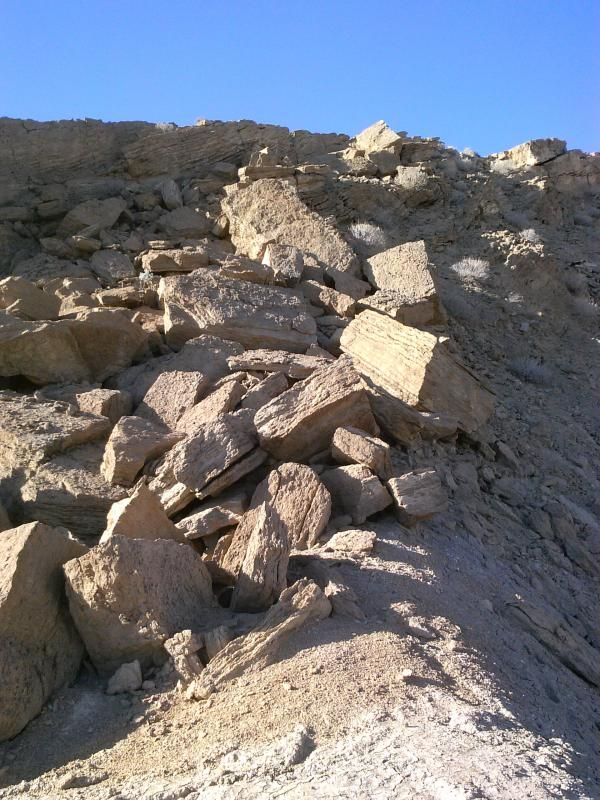 As I climb, spectacular views of the surrounding badlands come into sight.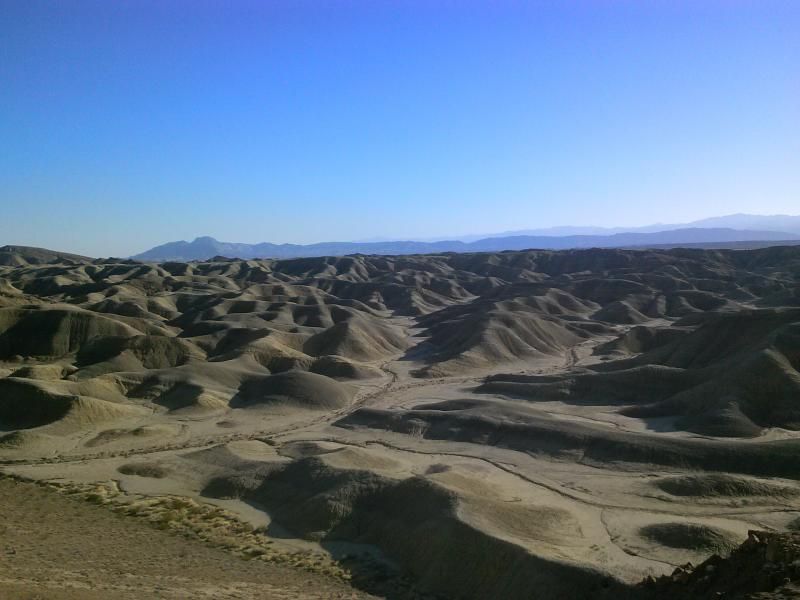 Feel feel to check out more photos and my full write
HERE
.