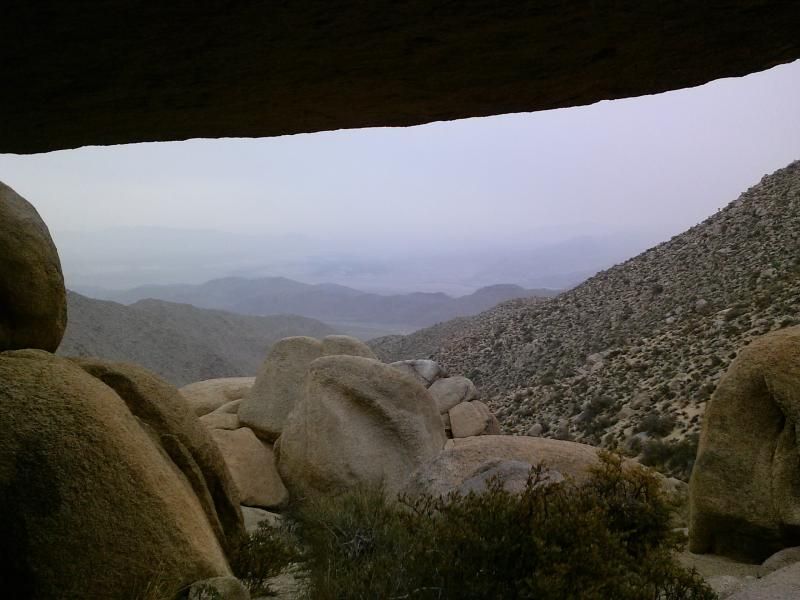 Hike four of my 52 Hike Challenge was to the Solstice Cave in Indian Valley and Torote Canyon in Anza-Borrego Desert State Park. The only reference to the Solstice Cave I knew of was from a brief mention of it in the Sombrero Peak hike description in Jerry Schad's book, Afoot & Afield in San Diego County-
"On a slope above this drainage, archaeologists have identified an Indian ceremonial site keyed to the rising position of the sun at summer solstice."
I had also seen photos of the cave on a few online sites and forums, but with no specific directions to it. However, a friend who had recently found the cave after several exhausting searches was gracious enough to give me a few hints to its location, while stressing the importance of not sharing its whereabouts anywhere online. Its a special place that's been kept unspoiled. So on a rainy Sunday morning, while still fighting a cold, I set off with a few others to find the cave.
Bundled up and ready to go. We would be subjected to intermittent rain during our trek.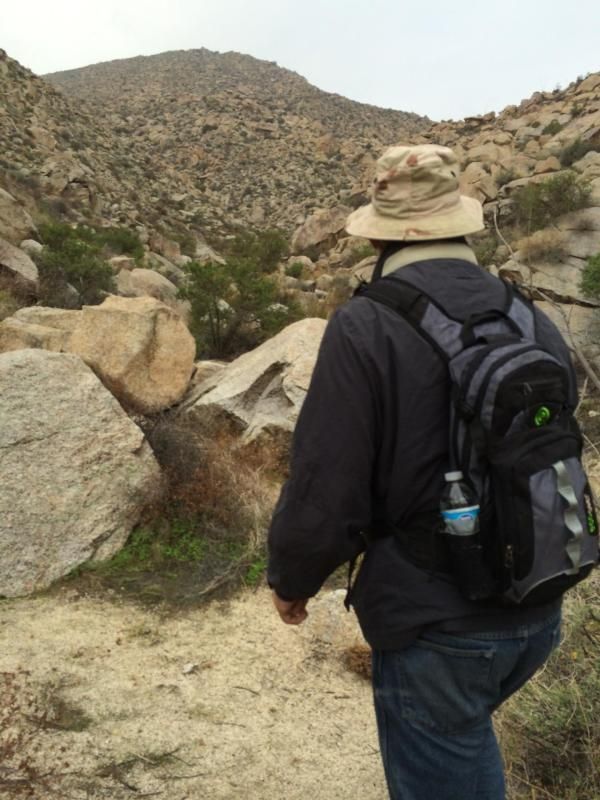 Heading up with Steve, Tammy, Travis, and Sarah.
With no real trail to follow, the terrain ahead looked formidable.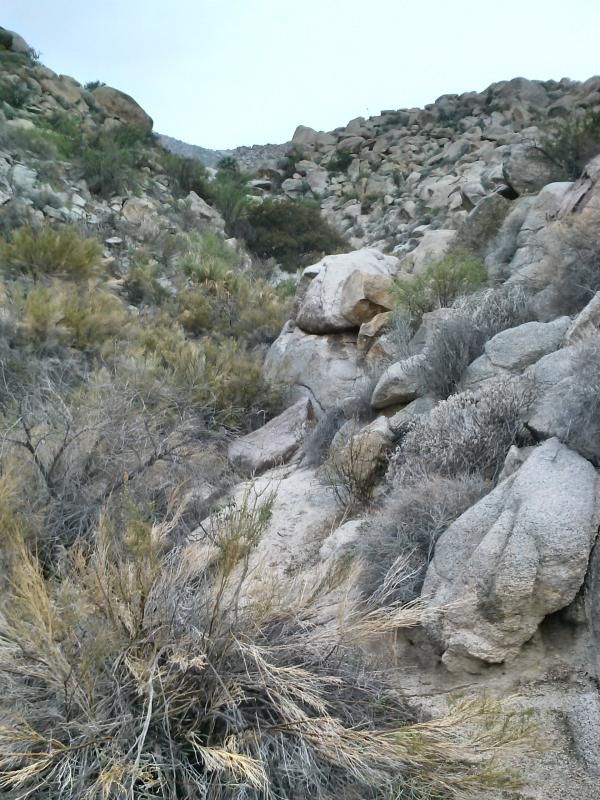 Eureka! The summer solstice cave!

The Kumeyaay people who inhabited this region would leave their mountain homes to harvest food resources and to avoid inclement weather. Since there is really no way to translate this rock art, its meaning is often a matter of conjecture. However, experts believe that it revolves around how Native Americans interpreted their world and their lives; that such art came into play in initiation, fertility and marriage ceremonies, astronomical observations, visions and dreams and as historical records.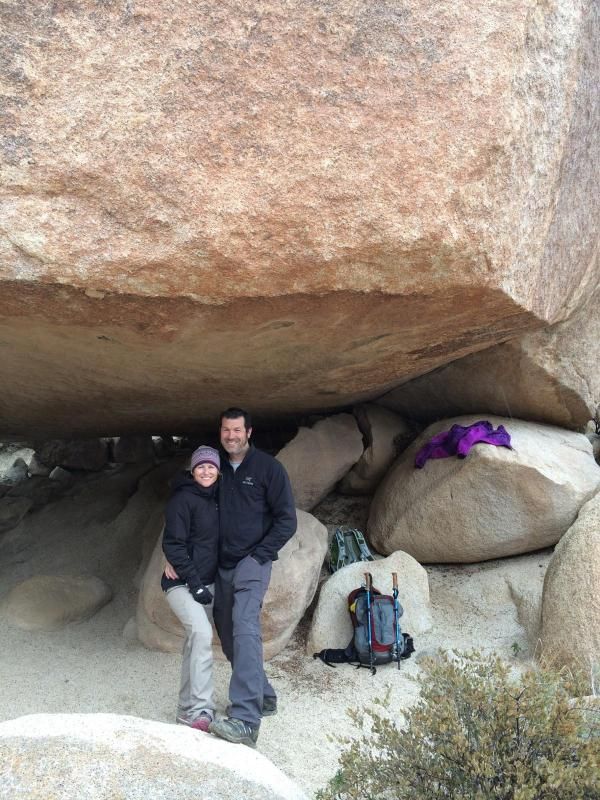 Checking out the strange-looking elephant trees in Torote Canyon. In Mexico, this tree is called torote, which means "twisted," in reference to the haphazard way the limbs twine upward. On the California side of the border, elephant trees are relatively rare, confined to a few spots scattered throughout the park.
Check out more photos here:
Indian Valley's Summer Solstice Cave